Meet Pembroke Pines Optometrist, Dr. Caleb Kennedy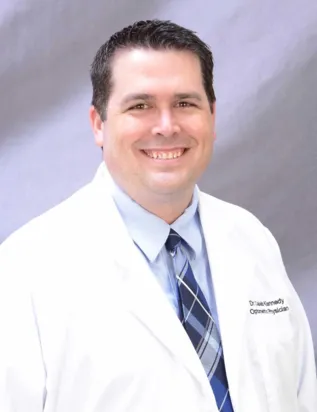 Dr. Caleb Kennedy is the New Optometric Physician at The Family Eye Site. Dr. Kennedy has practicing in Pembroke Pines, Florida since 2008. Dr. Kennedy decided to become an Optometrist at the early age of thirteen years after meeting his own neighborhood Optometrist and getting his first pair of glasses.
Following through with his childhood dream, Dr. Kennedy received his Doctorate in Optometry from Nova Southeastern University as well as his B.S. in Biology. He lives in Pembroke Pines as well.
Dr. Kennedy has been practicing general full scope Optometry since 2006 and routinely performs eye exams for glasses, contacts and treats many common eye infections and co manages LASIK and cataract surgery. He accepts many vision insurances, as well as medical insurances such as United Health Care Medical, Cigna Medical and Medicare.
Dr. Kennedy is an Optometrist in Pembroke Pines providing complete eye care services for the surrounding communities.
As a licensed optometrist, Dr. Kennedy provides exams, diagnoses, treatments of all disorders that affect the eye or vision, and is certified in myopia control and CRTs. In addition to training in eye diseases and disorders, Dr. Kennedy is also trained in anatomy, biochemistry, and physiology. With this background, Dr. Kennedy is trained to recognize a range of health issues; such as glaucoma, macular degeneration, diabetes and hypertension.
Dr. Kennedy works hard to stay current on the latest advances in eye health and vision care and regularly attends continuing education seminars and advanced training courses. It is because of Dr. Kennedy's dedication to continuing education that our Pembroke Pines patients receive the most modern and progressive vision care available.